De Kuyper Triple Sec Liqueur 50cl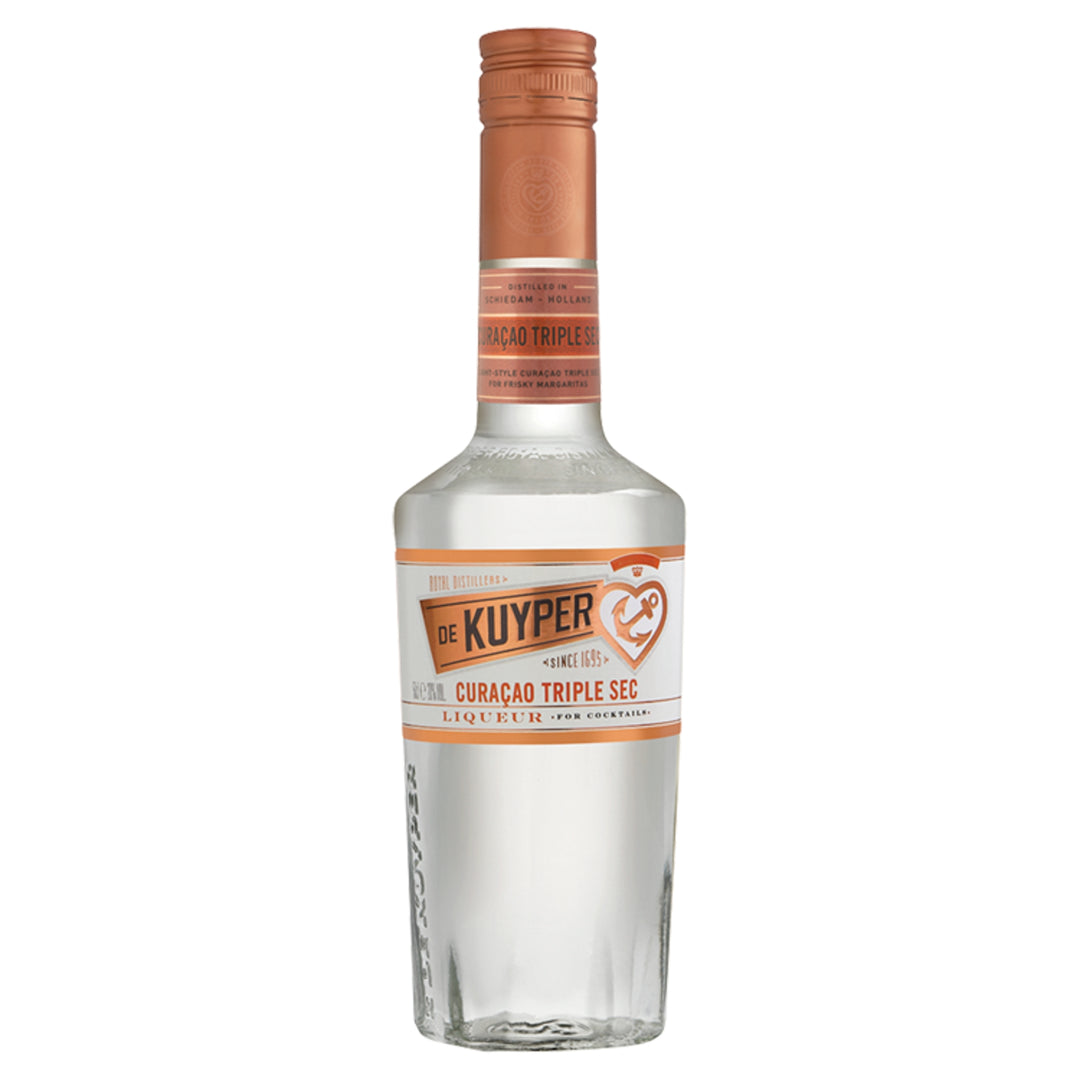 De Kuyper Triple Sec Liqueur 50cl
In stock, ready to ship

Inventory on the way
Description
De Kuyper Curaçao Triple Sec Liqueur 50cl
In his ever-going quest to innovate his liqueurs, our beloved master distiller found himself cruising the Caribbean in search for the ultimate oranges to craft his Curaçao Triple Sec. Back home in the Dutch city of Schiedam the master distiller left friends and family and locked himself in the distillery with only one mission. After years and years, the Master Distiller freed himself and walked out of the distillery with ultimate Curaçao Triple Sec at 20% alcohol. Keep those refreshing Margaritas coming please!
For cocktails Light-style curaçao triple sec for frisky margaritas 
Net Content
50cl e
Other Information
Curaçao triple sec liqueur
Distilled in Schiedam - Holland
ABV (%)
20.0
Alcohol Units
10.0
Brand Details
De Kuyper
Manufacturer
De Kuyper Royal Distillers, Buitenhavenweg 98, 3113 Be Schiedam, The Netherlands.
Return To Address
De Kuyper Royal Distillers, Buitenhavenweg 98, 3113 Be Schiedam, The Netherlands. www.dekuyper.com